Certificates of Deposit (CDs)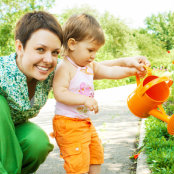 Gambling is risky, so why "play" the stock market? Put your hard-earned cash into something a bit more solid. CDs offer sure returns at a fixed rate.
Choose your term, then lock in your rate and wait for your funds to increase. And your money is FDIC insured for even more peace of mind. See Rates
Summary

Guaranteed return on your investment
Competitive fixed rates
Interest compounded daily until date of maturity
Various terms ranging from 3 months to 5 years
Longer waits yield higher returns
Penalty for early withdrawal may apply
FDIC insured
Minimum deposit to open based on term

CD Calculator

CD Special

Save Big

With Promotional Rates

Take advantage of our limited-time CD special — earn a promotional rate while enjoying peace of mind with this secure investment option:

7-month CD at 0.75% APY*
15-month CD at 2.75% APY*




It's easy to save big. Just do the following:

1. Open your 7-month or 15-month CD with a minimum deposit of $1,000

2. Watch your money grow!

Not only will you have for the next 7 to 15 months, you'll save for the lifetime of your relationship with Sunnyside! And we're pretty good at brightening people's days.

Visit us today to open your account in minutes.

*APY = Annual Percentage Yield. APYs are current through the date of this issue, and are subject to change without notice. To earn the APYs disclosed you must maintain a minimum balance of $1,000 on a daily basis in your certificate of deposit for the entire term of 7 or 15 months as applicable. A penalty will be imposed for early withdrawals from your certificate of deposit account. Fees could reduce earnings.