Sunny Money Kids Account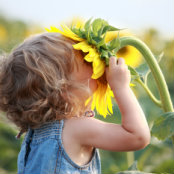 You wish they'd stay young forever, but before you know it your kids will be applying for mortgages. Get them started on the right financial foot with this starter savings account.
The best way to learn is hands-on, and earning interest will be a lesson they don't forget! This account is easy to open and easy to maintain.
Summary

Savings especially for younger members under 18
Adult or guardian must be present to open the account
Learn how to save money and build good financial habits for the future
Unlimited deposits and withdrawals
Easy account access via:
No minimum deposit required