iHelp Private Student Loans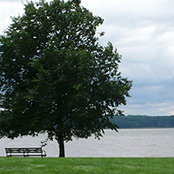 Getting through college or grad school takes cash — and lots of it. Even with federal loans and scholarships, you might still come up short.
We've got you covered with Sunnyside Federal iHelp student loans. Borrow money at a competitive rate to cover extra costs. Applying takes as little as 15 minutes.
Summary

Competitive rates
Flexible terms for affordable payment plans
No origination or repayment fees
Efficient processing — apply in as little as 15 minutes
Applying with a cosigner could get you a better rate
Private student loans to cover a number of college or grad school expenses:
Books and learning materials
Classes
Cost of living
And more!
Simple and transparent
Pay for costs not covered by federal loans and scholarships

Learn More

Find out more about iHelp private student loans. Educate yourself about your options for student aid.




Equal Opportunity Lender